What's going on with Community Treasures?
By Dwight Ware,
President Community Treasures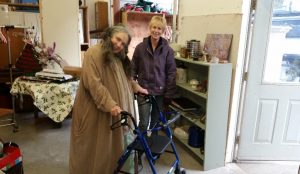 Community Treasures (CT) has had issues with the County since its inception in 2004, due primarily to the County not respecting the grandfathered legal status of the property, the County changing the property's land use without agreement or consultation with the land owner, as well as against written testimony given by the public. (we covered this in our March ezine here)
In 2008, the County made a promise to change CT's land use designation when it changed the land use on their newly purchased Beaverton Valley site.  That did not happen.  In 2012 the County again promised to make CT a legally conforming land use.  That did not happen, and in 2015 the County Planner decided against working towards changing CT's land use.
Since that time SJC County Council member Bill Watson, has stated that he is a supporter of CT.  Councilman Bill Watson offered to meet with the CT Board, which no other council member previous him had done.  Mr. Watson proved his familiarity with the issue he noted that the past recommendation to redesignate CT to "Rural Commercial" (as suggested by a past Planning Director) was not a helpful move for the use of the CT site, and did not address the non-conforming designation issues.
After explaining and comparing notes with CT's land use advisor regarding what could be done in various land use designations, it was noted that "Rural General Use" would be the best fit for the CT site.
Mr. Watson said he would take part in working with the Planning Department to help accomplish this land use change, later telling our board that he hoped a CT land use designation change could be accomplished by early 2018, and that CT's land use issue was on the Comprehensive Plan update agenda.  Councilman Watson further recommended that the CT Board purchase the CT property now rather than wait.
CT is currently operating as usual, except for cancelling our e-recycling contract.  We will be co-sponsoring a Fair Booth with Friday Harbor Grange 225, please drop by.  CT would like to expand its board and is seeking qualified persons to fill the available slots.
If you are interested in contributing to CT charitable activities or educational programs, please contact Dwight Ware at ctrecycling2@gmail.com
CT will have a better understanding of its future after the County completes its Comprehensive Plan update in 2018 and will update the public between now and then.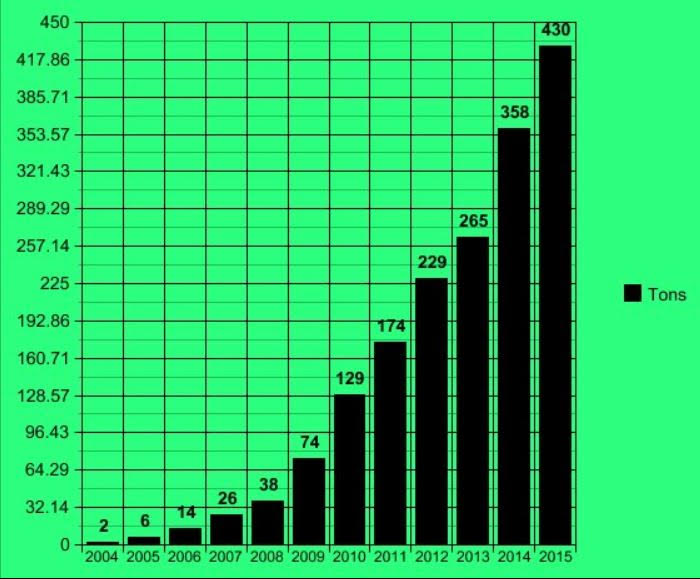 Tonnage chart for CT, 2004-2015