Small Homes for a Large Problem
By Barry Cave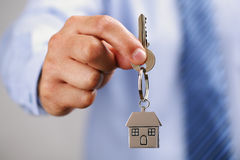 San Juan Island has a severe housing shortage.  Are they on the right track to solve the problem?  San Juan Island has two organizations that advertise as providing low income homes.
The San Juan Community Home Trust sells energy efficient homes to low-and-moderate income families. What is unique about the Home Trust is that they support sustainable low to moderate income family housing, and they keep it "Forever Affordable." They do this by controlling the buy and sell process. Any new owner must qualify, and a seller can only sell to an income eligible applicant. The seller also has to follow a strict formula for the sale price, which is designed to keep the homes affordable.
Homes for Islanders (HFI) was started with good intentions and was to provide affordable housing to those willing to use sweat equity for a down payment. However, it has succumbed to mission creep, and become a financial competing business entity. Projects have become more expensive and elaborate as time has gone by. Recently, HFI put earnest money on 16 lots in Fox Hall, and they are planning to build 1800 square foot custom homes in Fox Hall.
At a HFI/Fix Hall Board meeting, HFI Executive director, Justin Riche, stated that they planned to purchase Fox Hall lots, even if they could not build on them.  Justin also stated that they use its funds to give silent loans to homeowners, and uses funds to help individuals qualify applicants for HUD programs. Many are now questioning HFI 501 3 status, due to the way they use of their grant funds, and because they are no longer building low income homes and are competing with small general contractors.
Emails and phone calls to HFI, regarding the feasibility of their lot purchases, use of grant funds, and 501 c3 issues have gone unanswered, leaving those asking the questions with the feeling that it is time for HFI to "Sunset" and give their funds to an organization that will focus on the housing crisis and low-income needs.
I believe that the immediate answer to the housing crisis would be for the Home Trust, HFI, and the County to get together and solve the housing issue. The Community Home Trust has 12 acres of land. HFI has well over 1 million dollars from SHOP grants. The County has the power and authority to re-designate land.
If these entities organized and worked together to provide "real" affordable housing, our community would solve the housing needs for low income wage earners, and benefit many businesses.  There will be roadblocks and some dead-ends, but like any journey,  it all starts with with a first step.