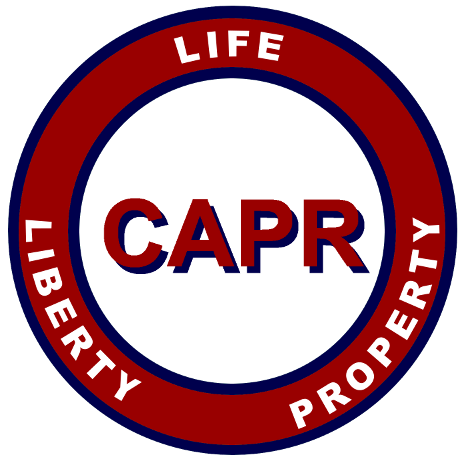 Dear Fellow Islander,                                 December 9th, 2013
The San Juan County Critical Areas Ordinance ("CAO") was passed by the prior  County Council at their last meeting in December of 2012.  The Ordinance places new onerous restrictions on both upland and shoreline home owners.  The administrative appeals to the law have run their course and complex litigation filed by numerous parties will begin.  This will be a financial burden for our County and citizens for years to come.
CAPR's legal challenge to the CAO has followed a slightly different path which is ahead of the newer appeals and has the potential of resolving this issue in a much more expedient fashion.  CAPR recognized that the CAO was crafted by the County Council and planning staff in closed and secret meetings that, we believe, illegally excluded the public from the process.  This was the primary basis for a lawsuit filed by CAPR in Superior Court on Oct. 15th, 2012.  Unfortunately, the lower court did not agree with CAPR's position.  Consequently, CAPR has appealed what we believe are fundamental errors of law in the decision of the Superior Court.  That appeal is now pending before  the Washington State Court of Appeals.  Visit http://caprsanjuan.wordpress.com/ to view CAPR Brief   Our Brief shows why we are confident of a win in the upper court, and why closed door meetings are a violation of the Washington Open Public Meetings Act.
We are writing to ask for your continued financial help and support in this legal action.   We believe that if the court requires the new Council to re-examine the CAO in open public meetings, the outcome will be far more favorable to the home and land owners in San Juan County.
The issues, at their core, are about the preservation of basic property rights, but there is more.  The planning and land use rules that guide a community have a lot to do with what a community is and will become.  A place where nearly every action of a homeowner requires the permission of the local planning authority, and is subject to criminal prosecution, undermines the sense of community that makes the islands such a remarkable place to live.
 Send your tax deductible donation today to: CAPR San Juan Legal Fund, Box 1866, Friday Harbor, WA  98250.    Your support will help us preserve our liberties, as well as our rural lifestyle.  CAPR members are all volunteers and 100% of funds raised go directly to defending the basic rights of home and property owners in San Juan County.
Sincerely,  CAPR San Juan Board of Directors