Orcas Island Lincoln Day Lunch 3-20-2022
Join your fellow Orcas Island Republicans for our Lincoln Day Lunch at 12:00pm on Sunday March 20, 2022.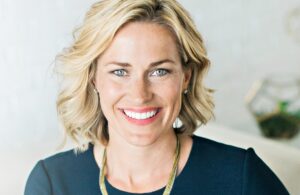 Our featured speaker will be Tiffany Smiley, Candidate for the U.S. Senate position currently held by Patty Murray. Tiffany got her start fighting for our country when her husband was blinded after a suicide bomber in Afghanistan detonated near Scott Smiley. Tiffany fought for his rights, and Scotty Smily became the first active duty blind person serving in the military. Tiffany continued fighting for all Veterans' rights and took ground breaking legislation right to President Trump's desk, where he signed the new legislation, reforming the VA and protecting our Veterans. She has been doing the job our senator should have been doing, so let's give her the job.
It is an honor to have her visit our islands before the primary and election this fall.
WHEN: Sunday, March 20, 2022
TIME: Noon
WHERE: American Legion Post 93, 793 Crescent Beach Dr Eastsound, WA 98245
COST:  Lunch by donation to San Juan County Republican Party (SJCRP)
Checks made payable to SJCRP (include occupation/employer in notes)
Cash accepted, but must provide name, address, and occupation/employer
RSVP: amy@smileyforwashington.com (you must RSVP to attend)