Buy cheap and genuine Windows 7 product key |
Windows 7 Ultimate ISO download |
Windows 7 Product Key Generator For 32&64 Bits |
Windows 7 Product Key Online Store |
Windows 7 Ultimate SP1 Product Key Sale |
Windows 7 Key |
Get Free Newest Windows 7 Product Key |
Windows 7 Product Key for 32bit/64bit Updated 2016 |
Microsoft Office 2010 Professional Plus 14 serial key dowload |
Windows 7 Professional Download ISO Free Download |
windows 10 education key
windows 10 enterprise mak
office 2010 key
windows 7 key sale
windows 10 home-key
windows 10 education
windows 10 pro key
office 2016 key
windows 10 key
office 2013 key
windows 10 home edition
windows 7 key
windows 10 activation key
Hi there, fellow conservative!
Whether you are a first-time caucus participant or a long-time activist, this post will help you know what to expect while attending the 2016 Republican caucuses in San Juan County.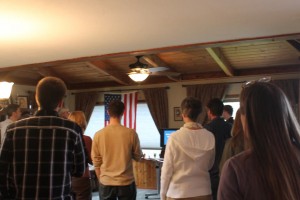 What is a caucus?
The caucuses are a time for conservatives to shape their party and meet up with fellow conservatives. These community meetings will begin the process of selecting the Republican candidate for President of the United States. This year, the Republican caucuses will be held on February 20th, and will begin promptly at 10:00 AM. Arrive early!
San Juan County's Republican caucuses will be held in four locations. To find your caucus location, please use this tool: http://www.wsrp.org/caucus.
Who may attend the Republican caucus?
There are two requirements for participating in a caucus:
You must be registered to vote (with current address information), and,
Upon arrival at the caucus you sign a pledge stating that you will not participate in the caucus of any other party.
What will happen at the 2016 caucuses?
We will:
Elect delegates and alternates to the county convention.
At the meeting you may choose to run as a delegate or alternate to the county convention. Delegates carry the voice of their precinct to the county. Alternates can attend the county convention, but are there to fill in only if the delegate is unable to participate. If you would like to run as a delegate, contact SJCRP Chair Levi Rawls (see below) at least 72 hours before the caucus to have your name placed on a ballot. You may also ask someone to nominate you in the caucus.
Discuss issues pertinent to the Republican platforms for county, state, and national organizations.
.
Where do the delegates and alternates go?
The delegates elected from each precinct attend the county convention on March 12th, 2016 The county convention sends delegates to the state convention, and the state convention sends delegates to the national convention where the 2016 Republican presidential nominee will be chosen by representatives from across the United States of America.
This year, in the State of Washington, delegates from our state convention will carry the voice of the people in the state primary to the national convention. After our caucus and convention process, delegates will be assigned votes according to the results of the primary. This way, Washington residents who are deployed with the armed forces, who must work on weekends, or who attend religious services on Saturday (the day of the caucus) may have a voice in the selection of our presidential nominee. Washington Republicans honor and respect our soldiers and sailors, as well as religious diversity!
We look forward to answering your question about the caucus process! Please contact the party chair, Levi Rawls, at (360)929-4164, or scjrpchair@gmail.com
See you at the caucus on February 20th!