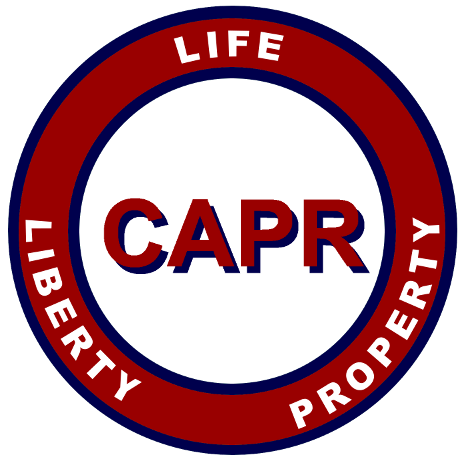 Do you still have year-end charitable giving to do?  If so, please remember CAPR.  CAPR Legal Fund is a registered 501(c) (3) organization which makes your donation to the Fund tax deductible!
Each year the Legal Fund takes action in support of property rights, like our fight to restore the property rights of the Mill's family in Duvall, Washington.  In violation of the Clean Water Act, the City of Duvall is using the Mills' property as part of its storm water sewer system and CAPR has filed suit in federal court to halt this abuse.  With success in this case we will not only help the Mill's family but also confirm that we have an effective tool to help the many others in similar situations!
On behalf of our San Juan chapter the Legal Fund continues in its challenge against San Juan County for violations of the Washington Open Public Meetings Act when it passed its new Critical Areas Ordinance.  The new CAO reaches far beyond reasonable environmental protection, robbing island residents of their property rights.
Elsewhere, in Jefferson Co. and Pend Oreille Co. CAPR, attorneys have laid the legal ground work to challenge the new Shoreline Master Programs due to be approved  soon.  These new SMP's have largely been forced on those counties by the Washington Department of Ecology in violation of the Shoreline Management Act which allows for local planning rather than D.O.E.'s one-size-fits all sledgehammer approach.  This work has put the Legal Fund in a good position to successfully challenge these over-reaching new rules.
In addition to these activities and others, each year the Legal Fund puts on educational events promoting property rights. The Legal Fund also sponsors the annual CAPR Banquet.  Look for the opening announcement for our March 15, 2014 Banquet soon!
With your help we can do more!  Your tax deductible contribution will give us the ability to expand our actions in protecting property rights.  Please go to http://www.capr.us/capr_pp_donate.phpto donate and allow us to continue this important work!
On behalf of the CAPR Board and the many local CAPR chapters, we thank you and wish you and yours Happy Holidays and a prosperous New Year!